Honda tech eibach meet 2012 movie
Accord Picture Thread - Page 11 - Honda-Tech - Honda Forum Discussion
Hot Import Nights returns DEC 3 · Ecpm ? OFFICIAL East Coast Prelude Meet · DEPOG Winter Meet · new year meet San Antonio Tx (SAPOG) meet . Honda Accord ( - ) - Accord Picture Thread - Feel free to Honda-Tech Member. Balwin's Avatar . green cd6 but that is slammed, haha, were u in the movie under a trailer in (from Eibach meet yesterday). james_ls's Avatar. Join Date: Jan . Well, of course--that's why you would only watch good movies. . my adventure in Cali for Eibach meet.
Ryan Hoegner & Matt Rodriguez.
I was actually there the first time the engine blew-up. A connecting rod had snapped and went right through the block, it was quite a scene. One of the sideskirts randomly flew off on the way to the event, but like Ryan says, the car can be a bit frustrating at times.
Now, onto the topic at hand: The Eibach Honda Meet. Many of you Honda aficionados may have gone to one before. Hopefully many more, being that it has been around for thirteen-years. Perhaps learning a little bit about the history of this great event series will convince you to go. Those of you who stopped going or are currently going and know nothing about it, well, this is for you too.
Working at Eibach, he had access to the facility parking lot and had already organized some events prior to that with other companies. I actually met him through Honda-Tech but I finally met him in person at a Shine Street a local tuning shop back in the day event that he put together. I, at the time, was pushing an automotive clothing line that me and my friend created. It was a really far drive from San Diego to deep L. It was a really good turnout for that time, with something like cars.
After the event, Ryan and I got to talking about its potential. I had hosted a couple larger meets at Shine Street and then Norm Reeves Honda hosted a couple for me. We really should do that again now that I think about it. Shit, now I have another event to plan! Matt and Ben Howard an enthusiast from out East helped a ton spreading the word on the forums. It was so natural that it would have been very odd if it failed to bring people out.
I just wanted it to grow. I think that mentality is still there for me, but on a different level now. I remember the earlier events having a very organic, homegrown-feel. There was this familiarity that existed which really made the whole concept of having a meet fun.
90-02 Accord Picture Thread
Just show up and hangout. There was no crowd control, permits, or lines of cars for a mile. The people made the event. They attended so everybody else did. Basically everybody from NWP. All other advertising was done via forums. After its third year, it just blew-up. I remember seeing and hearing people camp-out overnight just to get into the Eibach Springs facility.
As big as that venue was, space became limited and people were doing whatever they could to get their cars inside the event. They would park their cars at the gate, sleep in there cars, any and everything you could think of that people do now for say, a limited shoe release, Honda enthusiasts were doing it.
If you were a serious Honda builder, you knew that you had to make the trek, no matter where you were from, to see this event because the best of the best Hondas were on display. I knew it was gaining momentum when I was getting messages on H-T and NWP from people outside the country asking for dates, hotel info, etc.
They would send me links to their local forums where guys were snaking all of the pics they found on the U. That was definitely cool to see.
For the event to continue its positive trajectory, they had to find another venue to foster its growth. The city of Corona was supportive of their early efforts, but local police quickly grew weary of the hoards of Hondas flooding their streets.
Things were getting rowdy and the two really had no choice other than to move to another city. This would take 3 hours sometimes. I think in those first 5 or so years, in my head, I wanted to keep it tight knit and not some mainstream event. It was a lose-lose situation. The thought behind that was that it would keep the riff-raff out.
The other part of that was that registration presented a form of actual organization. You had a list of people that paid, that were guaranteed their spot, and everyone else had to park elsewhere.
Official Video Honda-Tech Meet April 10, 2011
No more bum-rushing the gate or cutting people off because you thought your car was better than theirs. That just sort of comes with the territory. I spent a lot of my earlier years helping to promote the Eibach event because they would give me a booth space to help promote The Chronicles.
We worked together to help one another. I always wanted to keep it a Honda-only affair. I think the timing has to be right and proper balance of interest and influencers attending in order to make that work. This facility was massive and could house a much larger grouping of Hondas. On paper, it sounded like the perfect place. With change came some unexpected difficulties however, and even with the new registration process, holding the event at Irwindale proved to be a challenge: However, on the positive side, it let us know that far more people were interested in taking part beyond just the cluster of enthusiasts in Corona.
Ryan Hoegner & Matt Rodriguez. – The Epilogues
There was a whole other group of people, much larger, that were just waiting for us to go somewhere big enough to corral everyone. The way it went down was a nightmare, but opened a new door and definitely kept us in check. We were way understaffed and not prepared enough. We learned a bunch though. I remember being there and by 2 PM of the event, the entire street had shut down because the line of Hondas trying to get in and stretched onto the highway.
The exit was completely blocked with car enthusiasts and the police ultimately had to come shut the event down. No one could get in or out and it was truly a spectacle. Because of the melee that ensued, Irwindale would be a one-and-done event.
From on, the event was relocated to a massive lot in the more remote city of Lake Elsinore, CA.
It was a longer drive for many but with a dedicated staff on hand willing to control the crowds and get everything flowing smoothly, the Eibach Honda Meet would move forward without so much as a hitch. The recent years have been the most peaceful ones. The event continues to be a huge success and the two have taken it all in stride.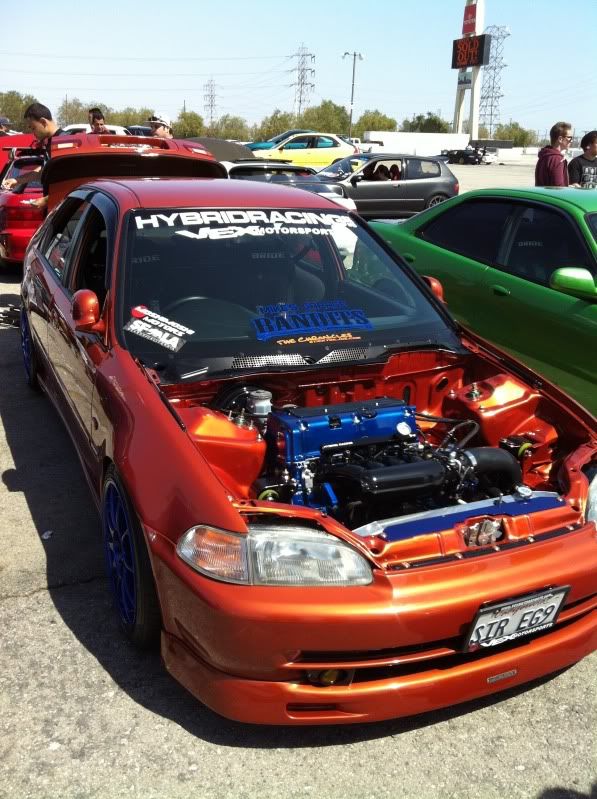 I never think about not doing it anymore. In their eyes, was it a landscape-changing event though? There were a thousand meets happening all over the place when we came along as well as shows that people loved and I think people understood the distinction. Civic SI that just did his first spring and exhaust install. Most of the stuff you see guys doing these days like VIP parking, general parking, staged roll-in, etc were all ideas we had to come up with to handle the crowd at Eibach.
New events spawn every year and some have come during their run that have been just as popular. In terms of Honda-centric events, is there anyone out there that they would deem a worthy competitor or a rival?
Would an event like Honda Day be something along those lines? We have a very special niche and some of the other promoters have theirs. There are more than enough cars and Honda enthusiasts to make multiple events happen everywhere each year.
I mean, how could you not? Everything was just so much more easygoing and more like a friendly gathering. I think that the event in is proportional bigger than it was over a decade ago but the most recent Eibach Meet, which happened just a few weeks ago, still breathed a little bit of that same air.
It was their first time in Fontana at the Autoclub Speedway but seeing all those familiar faces there made the event feel very much the same way it did in the early years. No matter how big it grows or how many more people come, the core is still the same.
I want our 6, friends and 50 vendors that attend every year to have the same awesome experience. You have no idea. If they happened to go home with money in their pockets, congratulations to them because they deserved every dollar.
If you think you can pull off an event of this magnitude and do it better, fuck it, feel free and do it. Go make some money. I guarantee you that you have no idea what is involved with getting an event of this proportion to go smoothly and to make everybody happy. Every year an event like this takes place, you look to improve it and make it better as an event organizer. There would be no point in throwing an event if the plan was to make it shitty and to fuck people over.
You want to complain? Well okay, I want to complain too. Why oh why, in this great age of social media, can people not tell one another to read the rules and to tell people to show up on time.
Every single year, the overflow of spectators in the morning has effected how the event went and slowed roll-in and set-up dramatically. How hard is it to just show up when the event opens? Are you really missing anything by showing up on time? You come early just to block traffic and to watch cars drive in. They are driving INTO an event that you will be attending and you will have plenty of time to look at these cars.
Seeing them drive to their parking spot is not anything amazing. Every year people show up hours early and congest the streets as well as the set-up process. You know how we can fix this problem? Again, if you followed instructions, you should know that you have to pay to get into the event and you have to pay for parking. Things could have definitely been better, and it will get better next year, and the year after that if they plan to do another Eibach.
Prelude Meets [Archive] - Page 6 - Honda Prelude Forum : Honda Prelude Forums
People will complain all they want because people love to complain and talk shit these days. The changes that will be made in the future will be monumental and will improve things ten fold. Wayne, who is a fellow enthusiast such as yourself, had this to say in response to an overwhelming amount of complaints posted on the NWP4Life forums following the event. First off I was at the event at 6: We blocked traffic, and blocked people from getting into the irwindale event on the other side of the track with the amount of people that showed up.
We could only do so much and the best you can come up with is I hope Eibach feels good for making 24k or some shit off of the people who did get in? The event got so big that the police felt that they had to do something to maintain control of the streets as well as the highways leading to and from Irwindale, CA. With all that negative shit put aside, I think the event was great.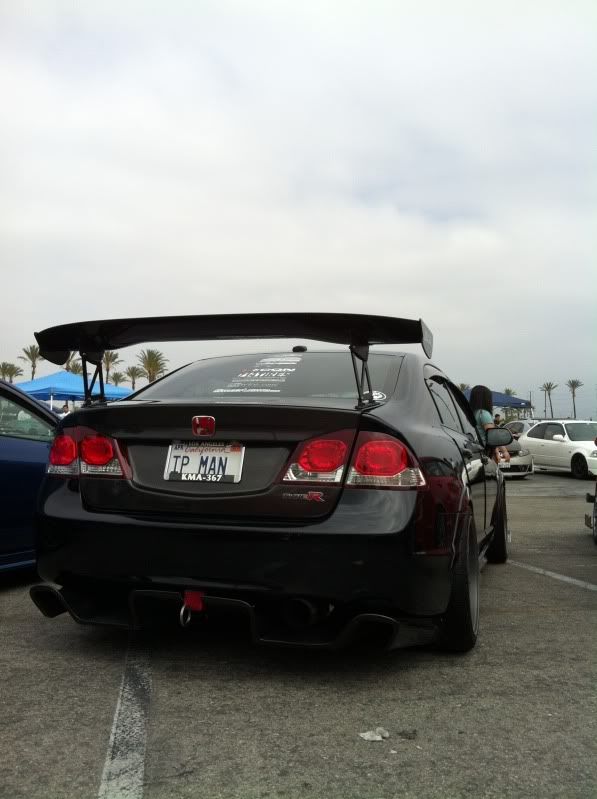 I got as many photos as I could with the time presented to me. I was helping the rest of the friends and staff on hand to get everyone situated during roll-in, up to the point when the meet itself had already started.
Everybody else worked their asses off the make things go as smoothly as possible and I congratulate and thank them for pulling it off. They worked their fucking asses off and should be commended for their time and effort. We all wanted to enjoy the event as best we could too… Even though I only had a block of say, three hours to walk through the event and take photos, I was able to get a ton of good stuff.